STATUTORY & MANAGEMENT ACCOUNTS
Understanding the difference

1. STATUTORY ACCOUNTS
These are the accounts you have to provide to Companies House if you are a Ltd Company, or to the tax office if you are an individual. They are governed by certain rules called Financial Reporting Standards.
2. MANAGEMENT ACCOUNTS
These are accounts that help you run your business. You set up how they look and what they measure. Statutory accounts are of limited value when running a business. They tend to use terminology which is difficult to understand, and can sometimes be several months out of date. They can be useful to people outside the business, such as investors of big companies, or the taxman. Management accounts can free you up to measure the things that will help you manage and grow your business, such as profitability by project, or keeping track of people that owe you money. A key setup tool for good management accounts is a wisely set-up book-keeping system. Don't be browbeaten by the difficulty of understanding yearly 'statutory' accounts. As said, they are of limited use for the day-to-day running of a business. (They are used when calculating tax though).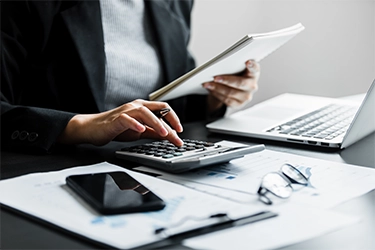 MANAGEMENT ACCOUNTS SHOULD BE PRODUCED...
Management accounts should be produced at least quarterly and with larger companies, monthly. The most sophisticated management accounts should tell the business owner where the profit is coming from and how the business is doing against budget and against prior year. The best management accounts will also not just have a profit and loss account and a balance sheet, but also a break even analysis and cash flow forecast. Set up your book-keeping system to measure the things that help you steer your business day-to-day, make the 'Statutory' Accounts a subset of the management accounts, not vice versa.
ACCOUNTS & COMPLIANCE
Providing Annual Accounts & Taxation Compliance
STARTUP COMPANIES
Expert accountancy advice and professional help
PAYROLL SERVICES
New Payrolls and guarantee a seamless transition
LIMITED COMPANIES
Established Limited Company or are looking to set one up
SELF EMPLOYED & CIS SCHEME
Are you new to self-employment or just thinking about it
OUR PRICING & FEE EXPLAINED
Competitive accountancy fees, with simple prices
ARRANGE A CALL BACK
Send us a preferd contact number and we can contact you direct